Once again the event was sold out this time with the crowd topping off at 350 people making this year's Boot Scootin' Bar B Que the biggest Mane Stream event ever! Yes, the weather maybe have been a little cold but people dressed accordingly. Some came dressed with a country flare and even the rain couldn't put a damper on the evening which found the dance floor absolutely packed. No worries everyone, next year there will be a bigger tent and a bigger dance floor!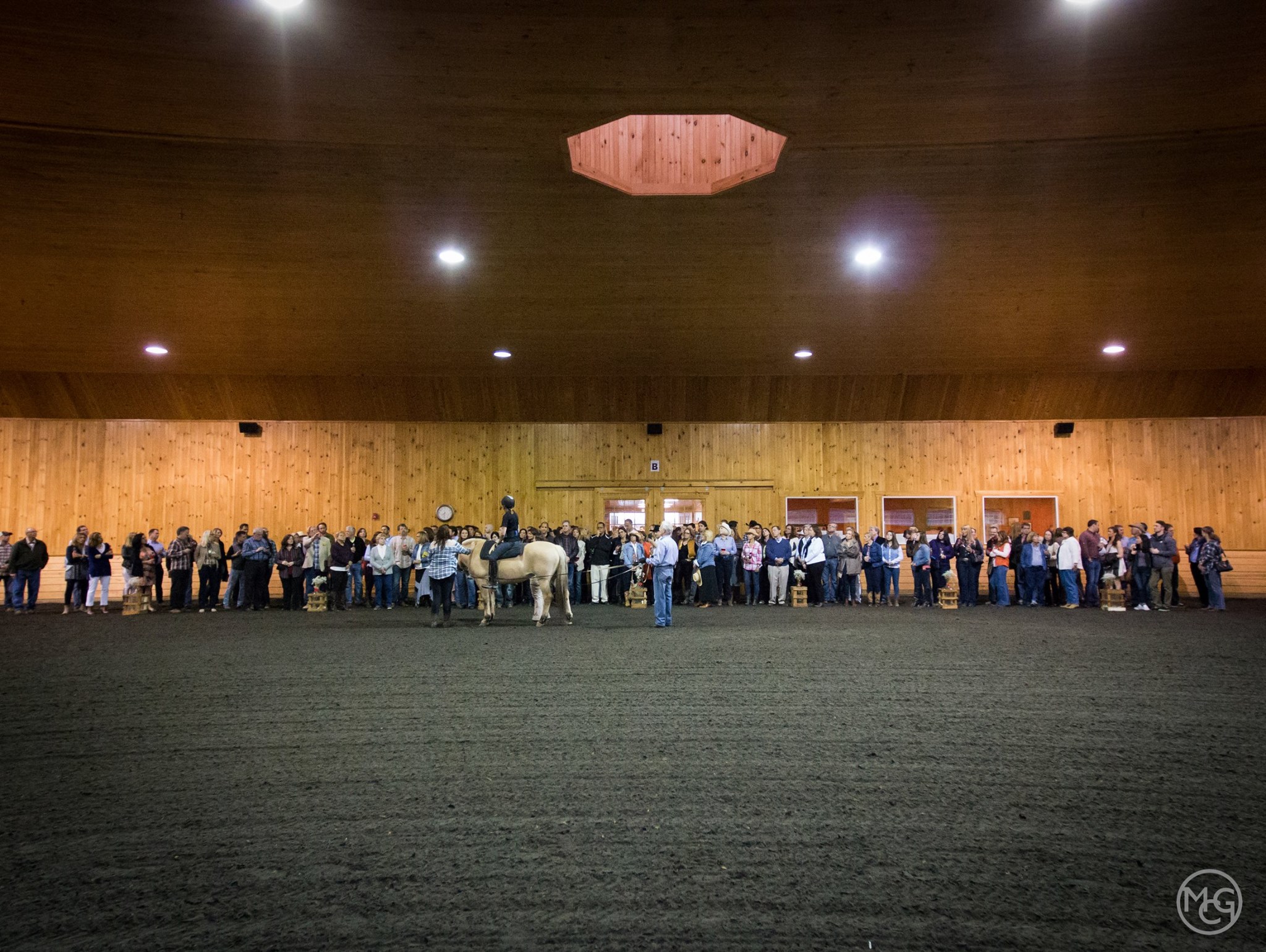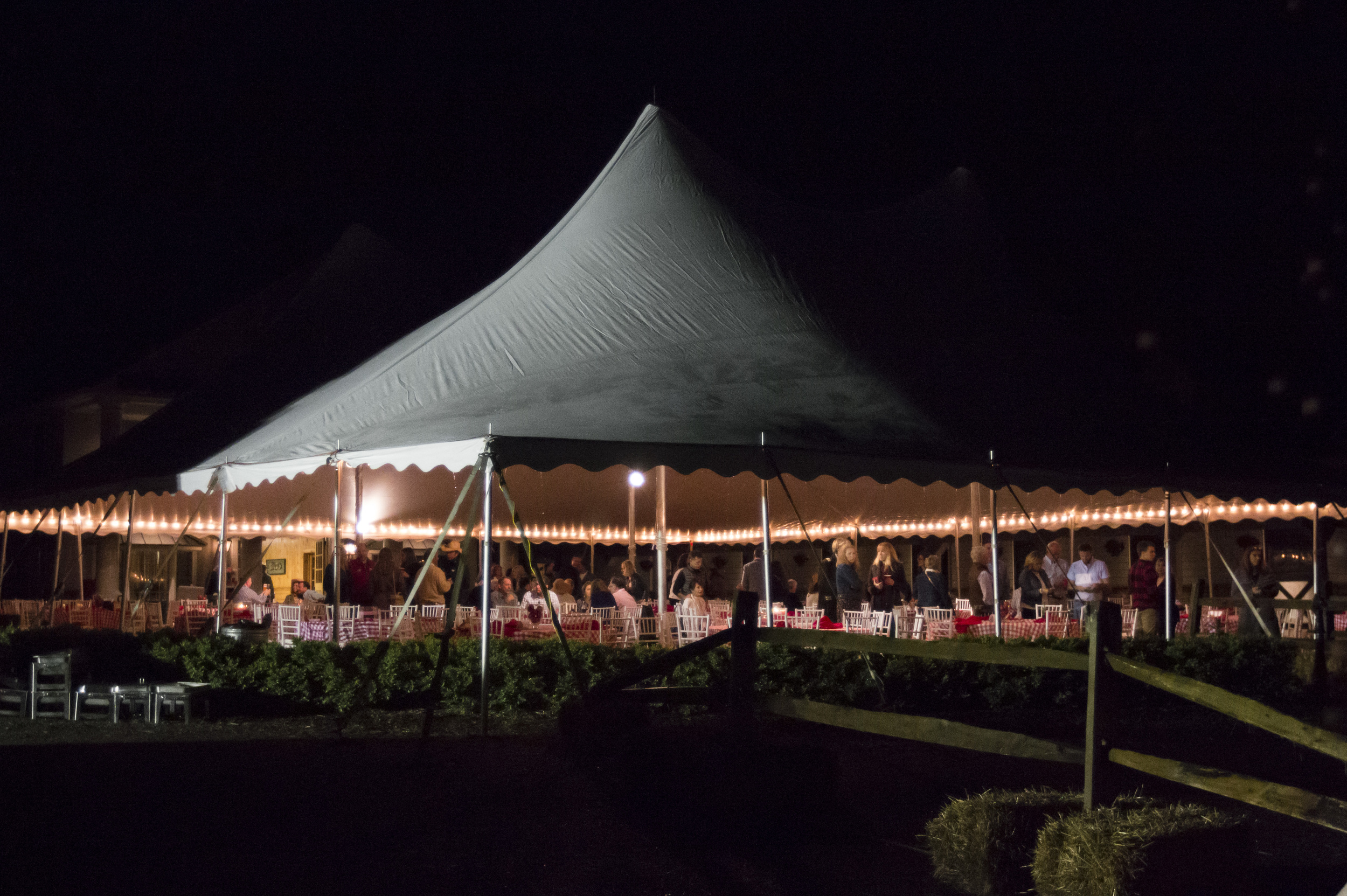 Mane Stream would like to thank Red Tail Farm for hosting the event at their wonderful facility. Their spacious indoor arena allowed the perfect opportunity to show a short demo explaining the significance of equine assisted therapy and the how it can impact the daily lives of those with special needs.
This year BBQ Master, Fred Whaley served a few new creative side salads, a variety of sliders and "Adult Root Beer Floats" to round out the massive BBQ spread that he usually provides. Kerry Scholz, DVM was the proud winner of the 50/50 Raffle and graciously donated a portion of her winnings back to Mane Stream - THANK YOU Dr. Kerry!
Just a few of this year's premiere silent auction items included prime tickets to Kenny Chesney with VIP Parking Pass & Blake Shelton tickets, a week cabin rental on Rangeley Lake in Maine, Katherine Page Sandals, a 600 hp Stock Car Drive 20 mile Drive Weekend Package, and many more helped to this event a success.
The "Wish Line" items were well received, bringing in $18K for the new roof which is planned to be installed at the end of August (another $12K still needed if you would like to make a donation). Several one-week sessions of summer camp for children of veterans. And many generous donations were also given to directly fund the "Take the Reins" program for veterans and "Horses for Healing" for those impacted by cancer.
This event was truly a blast! Thank you to everyone that came to Boot Scootin' Bar B Que in support of Mane Stream's mission and let's not forget the team of Mane Stream volunteers who worked all night long clearing tables in the rain (Clayton Bernardi, Ryan Bunting, Rebecca Cobell, Julie Doyle, Maeve Egan, Michelle Geise, Nancy Grossweiler, Jessica Hulen, Morgan Mowers, Kara Riegel, and Megan Schuster).
THANK YOU TO OUR WONDERFUL SPONSORS!!
Stryker Heating, Cooling & Plumbing
Clean Round Equine Laundry & Embroidery
Advanced Outdoor Concepts LLC
The Kochanski Family
The Gordon Family
The Kosjek Family
The Gagnier Family
The Tasse Family
The Friedland Family
Midtown Direct Properties - Jeanne Rogalin/Keller Williams Sales Associate
Cynthia Barkman & Ron Caruso
Kathy & Hal Kamine
Karen & Steve Kaufhold
Didi & Andrew Baptiste
A Friend of Mane Stream
Maryann Cubberly
Janet & Peter Antico
Plainfield Curling Club
Windham Hill Farm
Central Solutions Group
Linda & Alvin Dietz
A Friend of Mane Stream Volunteers
Joel & Christine Thompson
Mary Froehner

EVENT COMMITTEE
Tom & Kathy Dermody, Tori Dietz, Judy Flynn, Nancy Grossweiler, Justin Hendrickson,
Mark & Shari Hendrickson, Justin Kamine, Matt Kamine, Karen Kaufhold, Joy Kochanski,
Liz McFadden, Kara Riegel, Marianne Saladino, Kerry Scholz, Wendy Waters